China metric stud bolts factory wholesale
Stud Bolts
NEWSTARWDH

CHINA

7-35 DAYS

3000 TONS
Product name: Stud Bolts
Material: Carbon Steel, Alloy Steel, Stainless Steel
Standard: ASME/ANSI B 18.31.2, DIN975, DIN976
Measurement system: INCH, Metric
Size: 1/4"-3", M5-M64
Grade / Class: SAE J429 Gr.2, 5,8; ASTM A307Gr.A, Class 4.8, 5.8, 6.8, 8.8, 10.9, 12.9
Thread: M, UNC, UNF
Finish: Black Oxide, Zinc Plated(Clear/Blue/Yellow/Black), H.D.G. Y.Z.P. Plain, Nickel, Chrome
OEM:Available
Stud Bolts
Stud bolts, also called double-headed screws or studs. Used to connect the mechanical fixed link function, the stud bolts are threaded at both ends, and the middle screw is thick and thin. Generally used in mining machinery, bridges, automobiles, motorcycles, boiler steel structures, hanging towers, large-span steel structures and large buildings.
specification
Thread size d=M12, nominal length L=80mm, performance grade 4.8 isometric long stud bolt complete mark: GB 901 M12×80-4.8
The main purpose
1. For the main equipment, it is necessary to install accessories such as sight glass, mechanical seal seat and speed reduction frame. At this time, the stud bolt is used, one end is screwed into the main body, and the other end is attached with a nut. Since the attachment is frequently disassembled, the thread may be worn or damaged, and it is very convenient to replace the stud bolt.
2. For the thickness of the connecting body, when the bolt length is very long, the stud bolt will be used.
3. used to connect thick plates and inconvenient to use hexagonal bolts to connect, such as concrete roof trusses, roof beam suspension monorail beam suspension parts.
Anti-loose purpose
In actual work, the external load has vibration, change, high temperature creep of the material, etc., which will reduce the friction force. The positive pressure in the thread pair disappears at a certain moment, and the friction force is zero, so that the thread connection is loose, such as repeated action, threaded connection It will relax and fail. Therefore, it is necessary to prevent loosening, otherwise it will affect normal work and cause accidents.
Packaging Details:
A. Bulk in cartons(≤25KG)on wood pallet 36CTN/wood Pallet
B. Box + Carton + wood pallet , carton≤ 18kg , 48CTN/wood Pallet
C. According to customer special demand.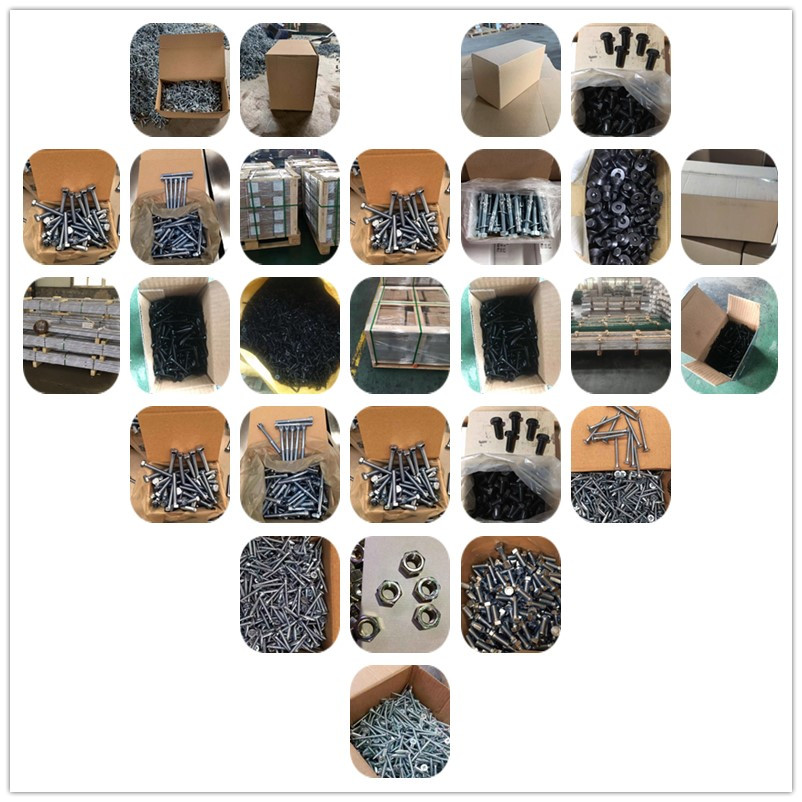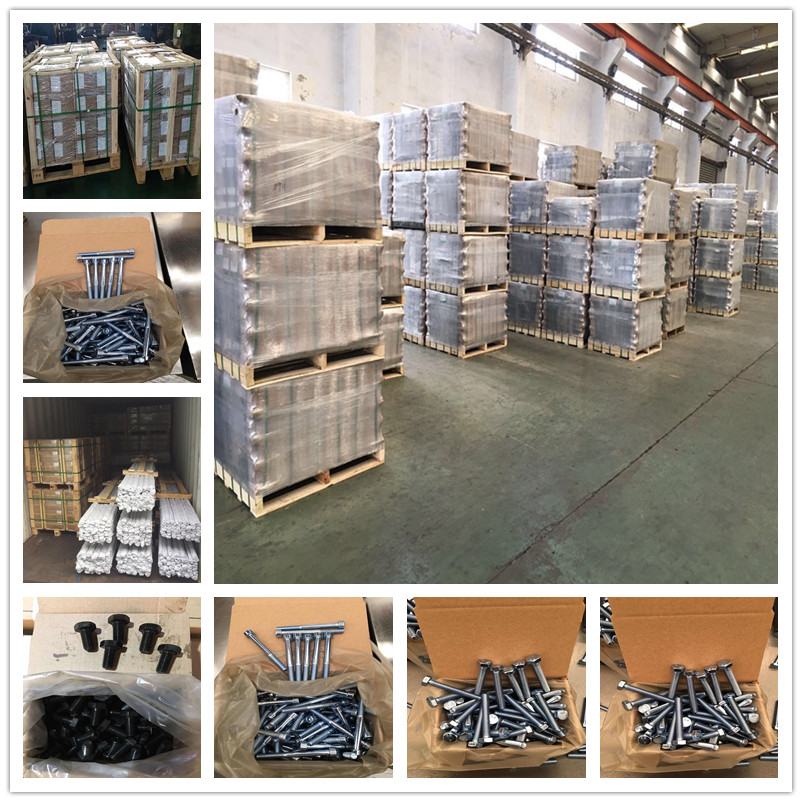 We also accept customization order according to your samples and drawings
If you have other questions or concerns, please feel free to contact us.