China round head machine screws wholesale supplier
Machine Screws
NEWSTARWDH

CHINA

7-35 DAYS

3000 TONS
Product name: Machine screw
Standard:ASME/ANSI B18.6 ,DIN967, JIS B 1111, JIS B 1194, DIN964,DIN965,DIN7991,ISO7380,ISO7046,DIN912
Size:#5 - 3/4"; M3 – M20
Material:Carbon Steel, Alloy Steel, Stainless Steel,
Length:10-180mm (3/8"- 7")
Head type:Pan, Hex , Flat, Pan, Truss, Round, Hex washer, Oval, Pan framing
Drive type:Phil, Slotted, Phil & Slotted combination, Hex socket, Pozl
Finish:Plain, Zinc Plated(Clear/Blue/Yellow/Black), Black oxide, Nickel, Chrome, H.D.G
Machine screws are uniformly threaded screws of ¼ inch nominal diameter or less that are designed to be threaded into uniformly threaded nuts or threaded holes in the parts they are intended to fasten. Machine screws are available in a wide array of configurations, materials, driver head types and sizes. As their name implies, machine screws are used to fasten various components together in machines, tools, appliances, electronic devices and vehicles of every description. They are available in virtually every material including steel, stainless steel, brass and even nylon.
Uniform Threads
Uniform threads maintain the exact same diameter throughout the entire length of the threaded section of the fastener. This is as opposed to tapered threads with a pointed end such as on wood screws, which are intended to cut their own thread into the softer wooden or plastic material they are being threaded into.
Machine screws are versatile in the number of types of joints they can fasten. They can be used for fastening two or more components with through holes and a nut behind all the components. They can be passed through two or more components and then finally threaded into the rearmost component, which is solid and uniformly threaded and acts as the nut in the joint. Two opposing machine screws can also be used with threaded couplings to separate two plates or boards by the distance equal to the length of the coupling. Machine screws are also used for many types of electrical connections and terminal strips. They are also used to fasten many gasketed devices that are sandwiched together such as waterproof motor casings. They can also be threaded into PEM brand fasteners, which are threaded metallic inserts cast right into plastic parts.
Product Parameters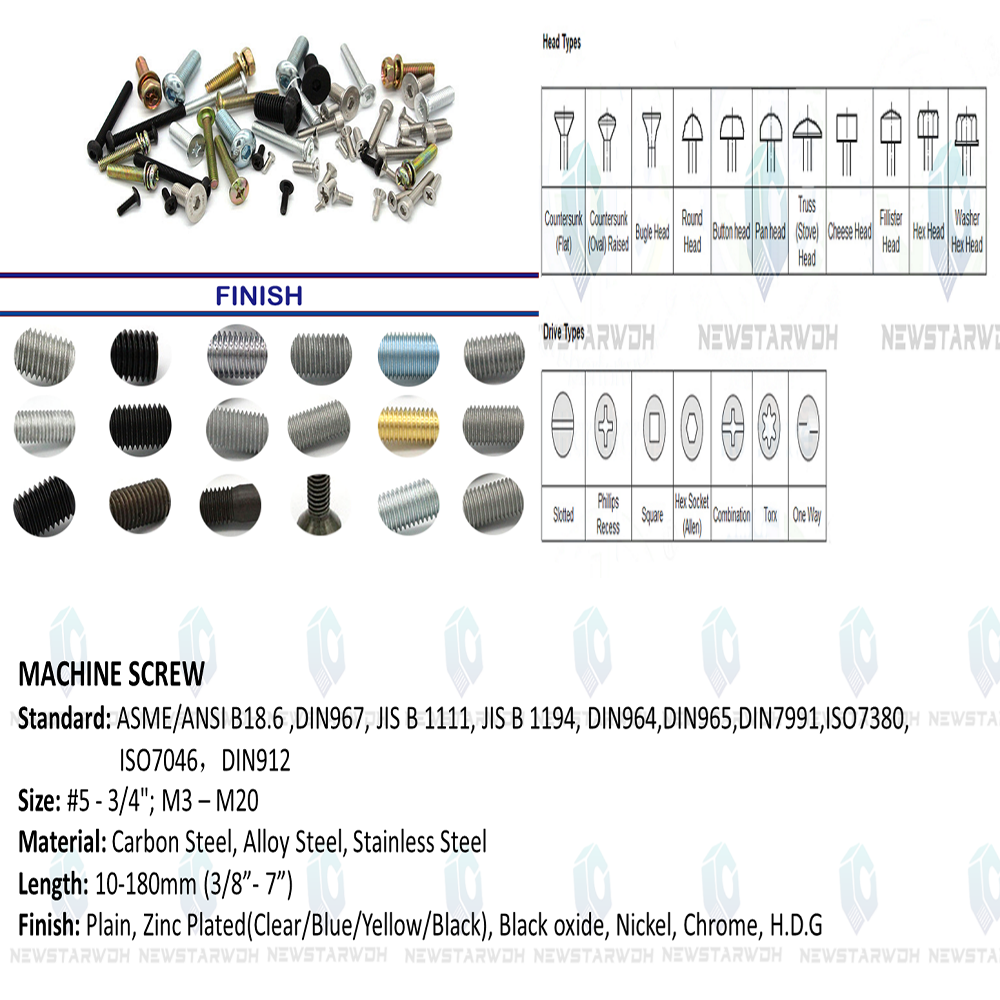 Machine Screw
Machine Screw

Standard:

ASME/ANSI B18.6 ,DIN967, JIS B 1111, JIS B 1194, DIN964,DIN965,DIN7991,ISO7380,ISO7046,DIN912

Size:

#5 - 3/4"; M3 – M20

Material:

Carbon Steel, Alloy Steel, Stainless Steel,

Length:

10-180mm (3/8"- 7")

Head type:

Pan hex , flat, pan, truss, round, hex washer, Oval, pan framing

Drive type:

Phil, slotted, Phil & slotted combination, hex socket, Pozl

Finish:

Plain, Zinc Plated(Clear/Blue/Yellow/Black), Black oxide, Nickel, Chrome, H.D.G

Packing:

according to customer special demand


Application:

Structural Steel; Metal Buliding; Oil&Gas; Tower&Pole; Wind Energy; Mechanical Machine; Automobile: Home Decorating

Equipments:

Caliper, Go&No-go gauge, Tensile test machine, Hardness tester, Salt spraying tester, H.D.G thickness tester, 3D detector, Projector, Magnetic flaw detecter

Supply Ability:

3000 tons per month

MinimumOrder:

500kgs for each specification

Trade Term:

FOB/CIF/CFR/CNF/EXW/DDU/DDP

Our advantage:

One-stop shopping;
High quality;
Competitive price;
Timely delivery;
Technical support;
Supply Material and Test Reports;

OEM
Samples for free

Notice:

Please lets know the Size, quantity, Material or Grade, surface, If it is special and Non-standard products, please supply the Drawing or Photos or Samples to us
Description
| | |
| --- | --- |
| Product name | Machine Screw |
| Place of origin | China(Mainland) |
| Brand Name | NEWSTARWDH |
| Port | Qingdao or according to requirement |
| Delivery time | Normally in 7-35 days, according to quantity |
| MOQ | 500kgs for each specification |
| Mark | According to customer's requirement |
| OEM | Available |
Packaging Details:
| | | |
| --- | --- | --- |
| SIZE | KGS/CTN | KGS/CTN |
| 24CTNS/PALLET | (11-22)KGS/CTN | 0.47 |
| 48CTNS/PALLET | (11-17)KGS/CTN | 0.35 |
| 36CTNS/PALLET | 15KGS/CTN | 0.33 |
| 30,40,50CTNS/PALLET | 15KGS/CTN | 0.35 |
| 36,48CTNS/PALLET | (10-22)KGS/CTN | 0.36 |
| 1CTN/PALLET | 803KGS/CTN | 4.55 |
| BAG | 25KGS/BAG | |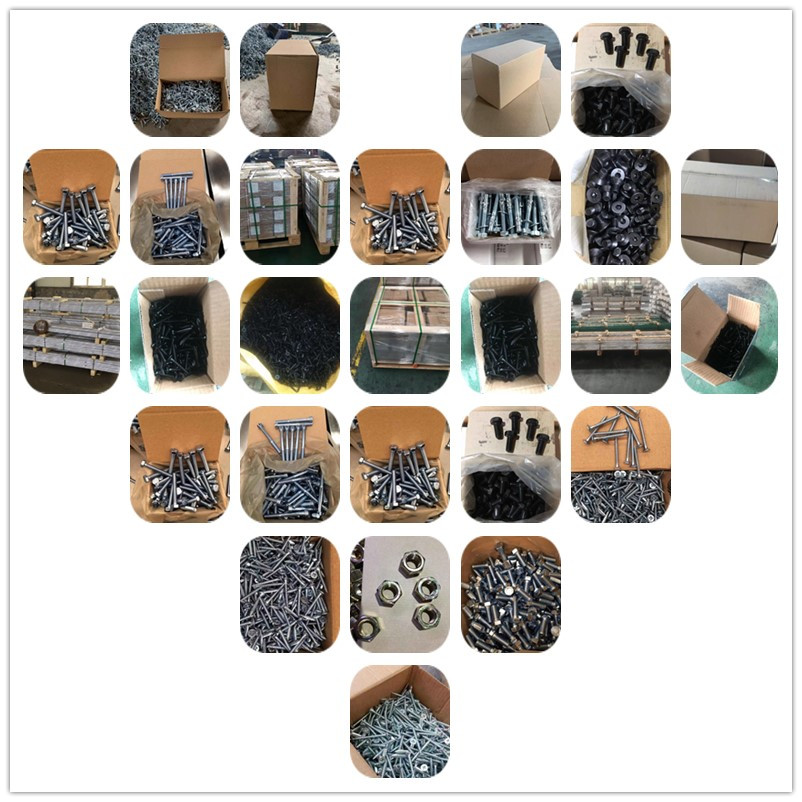 Machine screws during transportation, zinc coating, often appear white, black, black and other phenomena, mainly caused by galvanized layer and corrosive media and atmospheric moisture, oxygen, carbon dioxide exposure.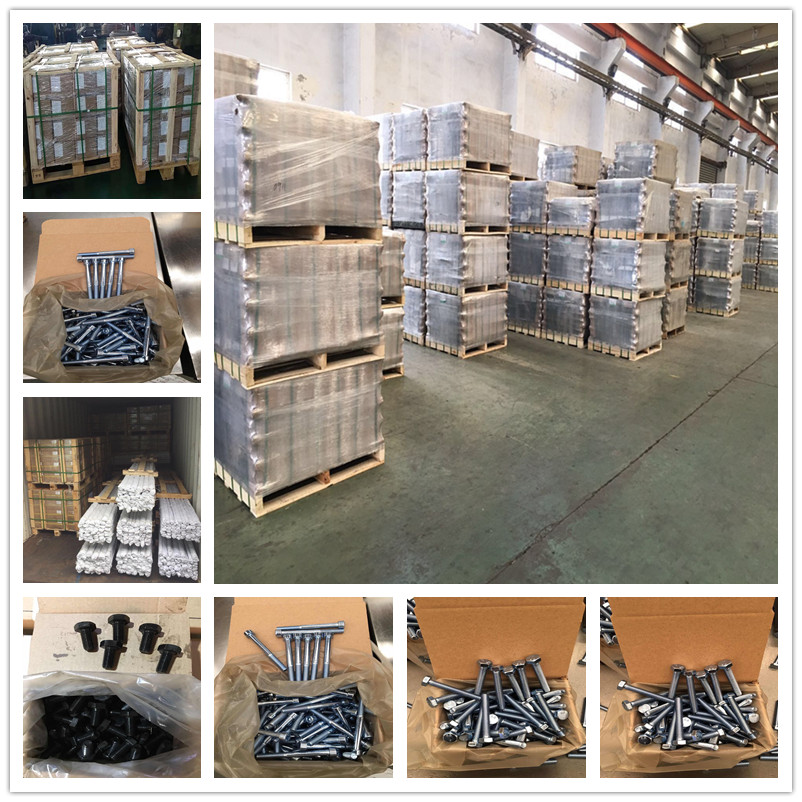 In order to prevent this phenomenon, the surface state of the good material that can be tried is before the screw processing. Due to the galvanizing process, the surface of the defective screw is easily permeated by corrosive medium such as acid, alkali, salt, etc., and it is difficult to clean and cause corrosion.
Reasonable choice of packaging materials, avoiding the use of plastic products not with zinc, packaging materials, such as galvanized iron sheet metal is the best, in the box can be placed in the humidity of the amount of desiccant to reduce the relative humidity compatible to reduce and prevent harmful gases The erosion of the warehouse.
We also accept customization order according to your samples and drawings. If you have other questions or concerns, please feel free to contact us.