China serrated hex flange bolt wholesale supplier
Hex Head Flange Bolt
NEWSTARWDH

CHINA

7-35 DAYS

3000 TONS
Product name: Serrated Flange Head Bolt
Material: Carbon Steel, Alloy Steel, Stainless Steel
Standard: ASME/ANSI B 18.2.1,IFI-111,DIN6921, JIS B1189
Measurement system: INCH, Metric
Size: 1/4"-1", M5-M20
Grade / Class: SAE J429 Gr.2, 5,8; ASTM A307Gr.A, Class 4.8, 5.8, 6.8, 8.8, 10.9, 12.9
Thread: M, UNC, UNF
Finish: Black Oxide, Zinc Plated(Clear/Blue/Yellow/Black), H.D.G. Y.Z.P. Plain, Nickel, Chrome
Hex Head Flange Bolt virtually eliminate the need for washers because the area under the bolt head is wider and creates a larger area for even distribution of pressure. We also supply hex flange nuts that work in tandem with our hex flange bolts. We have different grades of hex flange bolts, hex flange nuts, and hex flange screws to fit a wide range of applications.
serrated flange head bolt
Product Parameters
Product name: serrated flange head bolt
Material: Carbon Steel, Alloy Steel, Stainless Steel
Standard: ASME/ANSI B 18.2.1,IFI-111,DIN6921, JIS B1189
Measurement system: INCH, Metric
Size: 1/4"-1", M5-M20
Grade / Class: SAE J429 Gr.2, 5,8; ASTM A307Gr.A, Class 4.8, 5.8, 6.8, 8.8, 10.9, 12.9
Thread: M, UNC, UNF
Finish: Black Oxide, Zinc Plated(Clear/Blue/Yellow/Black), H.D.G. Y.Z.P. Plain, Nickel, Chrome
Description

| | |
| --- | --- |
| Product name | Serrated Flange Head Bolt |
| Place of origin | China(Mainland) |
| Brand Name | NEWSTARWDH |
| Port | Qingdao or according to requirement |
| Delivery time | Normally in 7-35 days, according to quantity |
| MOQ | 500kgs for each specification |
| Mark | According to customer's requirement |
| OEM | Available |
Flange head screws are different according to the place of use, the size of the flange surface is also different, the different flange screws on the outside are flat and toothed, and the thread have anti-slip effect. The standard specifies hex flange bolts with a thread size of M8×1-M16×1.5, fine thread, performance class 8.8 9.8 10.9 12.9 and A2-70, product grade A.
Flange bolt installation steps
First prepare the tools needed to tighten the flange bolts, including wrenches (dull wrenches and adjustable wrenches) bolts, flanges and other related tools.
Next, place the gasket on the bolt, then place the other flange on top, and the bolt holes should be aligned one by one. Be careful not to touch the flanges when placed smoothly.
Then the most important thing is to press the diagonally on the upper bolt. First fix the diagonal bolts with bare hands until the flange can not shake. Pay attention to the correct position of the gasket.
Then, use a wrench to tighten the bolts vigorously until it stops. At this point, pay attention to the tightness of the corners, and tighten it on one side, otherwise the other side will be lifted.
Then, install the other diagonal bolts, the same diagonally tight, one side to prevent squatting.
Finally, tighten all the bolts in a diagonal order one by one to prevent loosening, and then add other connecting parts, so that the fastened flanges ensure no air leakage.
Precautions
Bolts must be diagonally tight to prevent squatting
Wrench is best equipped with rigid and adjustable wrenches for easy operation
Who We are?
NEW STARWDH INDUSTRIAL CO.,LTD supplies the best fastener product solutions and quality fastener products,Our core products cover ASME/ANSI, DIN, JIS, ISO, GB and other standard products, relying on the company's strong technical team, equipment, resource integration capabilities, including: Bolts, Nuts, Machine screws, Self tapping screws , Self drilling screws, Thread rod, Washers, Anchor bolts and other products. We welcome the customization of our products and have a complete customized production system to meet the different needs of different customers for fastener products.
Packaging Details:
A.
| | | |
| --- | --- | --- |
| SIZE | KGS/CTN | KGS/CTN |
| 24CTNS/PALLET | (11-22)KGS/CTN | 0.47 |
| 48CTNS/PALLET | (11-17)KGS/CTN | 0.35 |
| 36CTNS/PALLET | 15KGS/CTN | 0.33 |
| 30,40,50CTNS/PALLET | 15KGS/CTN | 0.35 |
| 36,48CTNS/PALLET | (10-22)KGS/CTN | 0.36 |
| 1CTN/PALLET | 803KGS/CTN | 4.55 |
| BAG | 25KGS/BAG | |
B. According to customer special demand.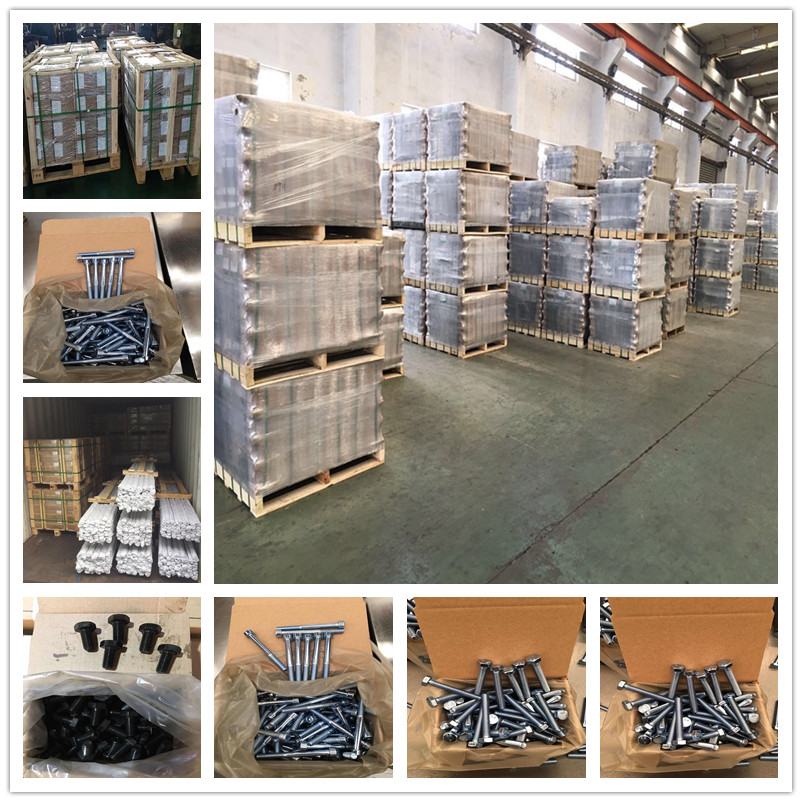 We also accept customization order according to your samples and drawings
If you have other questions or concerns, please feel free to contact us.