China metric hex head cap screws customized quotes
Hex Cap Screw
NEWSTARWDH

CHINA

7-35 DAYS

5000 TONS
Product name: Hex cap screws
Material: Carbon Steel, Alloy Steel, Stainless Steel
Standard: ASME/ANSI B 18.2.1, IFI149,DIN931, DIN933, DIN960, DIN961, DIN558, ISO4014, ISO4017,ISO8765, ISO8676, JIS B1180
Measurement system: INCH, Metric
Size: 1/4"-3", M5-M64
Grade / Class: SAE J429 Gr.2, 5,8; ASTM A307Gr.A, Class 4.8, 5.8, 6.8, 8.8, 10.9, 12.9
Thread: M, UNC, UNF
Finish: Black Oxide, Zinc Plated(Clear/Blue/Yellow/Black), H.D.G. Y.Z.P. Plain, Nickel, Chrome
Hex Cap Screws
Product Parameters
Product name: Hex cap screws
Material: Carbon Steel, Alloy Steel, Stainless Steel
Standard: ASME/ANSI B 18.2.1, IFI149,DIN931, DIN933, DIN960, DIN961, DIN558, ISO4014, ISO4017, ISO8765, ISO8676, JIS B1180
Measurement system: INCH, Metric
Size: 1/4"-3", M5-M64
Grade / Class: SAE J429 Gr.2, 5,8; ASTM A307Gr.A, Class 4.8, 5.8, 6.8, 8.8, 10.9, 12.9
Thread: M, UNC, UNF
Finish: Black Oxide, Zinc Plated(Clear/Blue/Yellow/Black), H.D.G. Y.Z.P. Plain, Nickel, Chrome
Hex Cap Screws
Grade 2 Hex Cap Screwshex-cap-screws3
Often referred to as "hardware" quality, these fasteners are typically made of low carbon steel
Grade 2 fasteners are ideally suited for holding wood pieces together (in combination with appropriate nuts and washers) or general hardware use where higher strength is not required
There is no grade marking on the head of Grade 2 fasteners
Many manufacturers will put a distinguishing company identification on the head
Grade 5 Hex Cap Screws
Tempered Grade 5 fasteners are made of medium carbon steel
Grade 5 fasteners are quenched and tempered for the additional strength necessary for most automotive uses and other applications where strength is a moderate concern
The grade marking on the head of a Grade 5 fastener is three equally-spaced lines coming out from the center of the head
Manufacturers' identifications are added for traceability
Grade 8 Hex Cap Screwshex-cap-screws7
Tempered Grade 8 fasteners are manufactured of medium carbon alloy steel for the most demanding applications
Grade 8 fasteners are then quenched and tempered to superior strength and hardness qualities
The grade marking on a Grade 8 fastener is six equally-spaced lines coming out from the center of the head
Manufacturers' identifications are added for traceability
18-8 Stainless Steel Hex Cap Screws
The most popular type of stainless used in the production of fasteners
The composition is approximately 18% chromium and 8% nickel, thus the name 18-8
18-8 stainless steel consists of several grades of stainless in this classification including 302, 303, 304 and 305
All of these grades of 18-8 stainless steel have good strength and corrosion resistance
316 Stainless Steel Hex Cap Screwshex-cap-screws6
316 stainless steel is more corrosion resistant than 18-8, but also more expensive
316 stainless steel is composed of approximately 18% chromium and 12% nickel with the addition of 2% to 4% molybdenum
316 stainless steel also maintains its strength at higher temperatures than 18-8
410 Stainless Steel Hex Cap Screws
410 stainless steel has approximately 12% chromium with no nickel
410 stainless steel is not very corrosion resistant and is magnetic, but it can be heat-treated to become harder
Description
| | |
| --- | --- |
| Product name | Hex cap screws |
| Place of origin | China(Mainland) |
| Brand Name | NEWSTARWDH |
| Port | Qingdao or according to requirement |
| Delivery time | Normally in 7-35 days, according to quantity |
| MOQ | 500kgs for each specification |
| Mark | According to customer's requirement |
| OEM | Available |
Why choose us?
a) Attention to detail, quality assurance
b) Wide sales network, excellent service, good reputation
c) Team professional, technical specialization, quality control
d) Full service network coverage, fast market response, fast delivery
e) The products are genuine, honest and trustworthy, and create more favorable offers for customers.
f) Large scale, large sales volume, many products, and wide application
g) Provide customers with correct and safe product training and consultation, product preservation and value-added
Packaging Details:
A. Bulk in cartons(≤25KG)on wood pallet 36CTN/wood Pallet
B. Box + Carton + wood pallet , carton≤ 18kg , 48CTN/wood Pallet
C. According to customer special demand.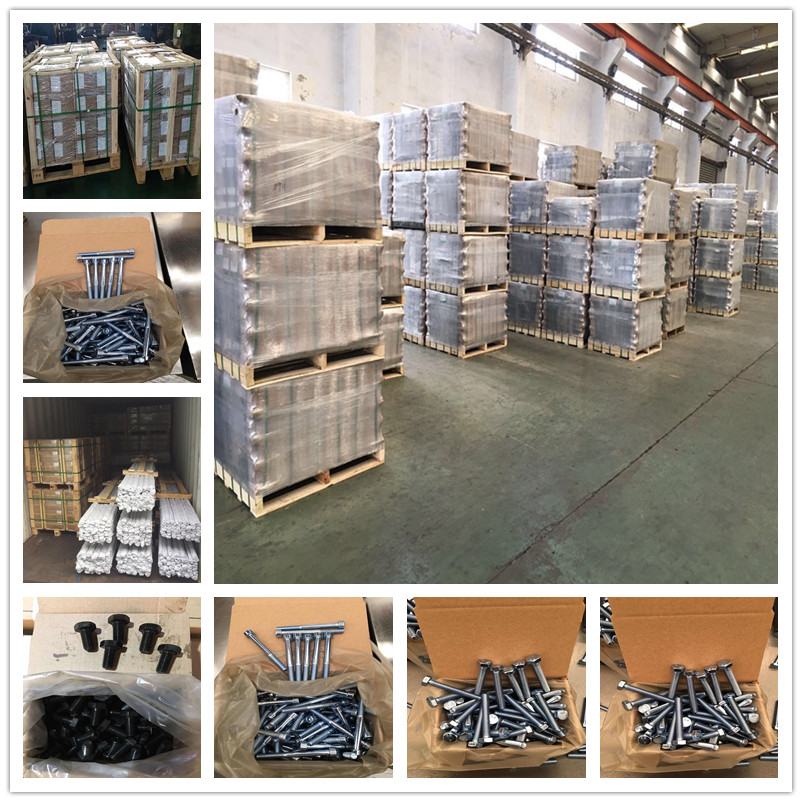 We also accept customization order according to your samples and drawings
If you have other questions or concerns, please feel free to contact us.